A selection of sites we've designed here at The Marketing Shop.
YOUR ONLINE SHOP WINDOW TO THE WORLD
THIS IS A SELECTION OF
The Marketing Shop Websites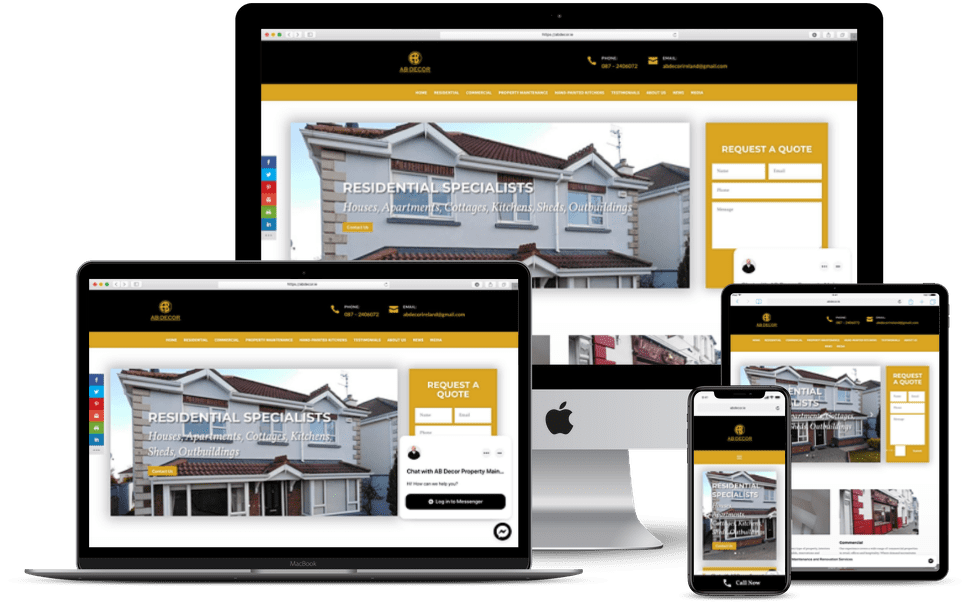 AB Decor
Established in 2001, prior to working with The Marketing Shop, AB Decor had a Wix website and a very different look which didn't reflect the calibre of their work.
So, we gave them a whole new look and have listed them on our featured case studies.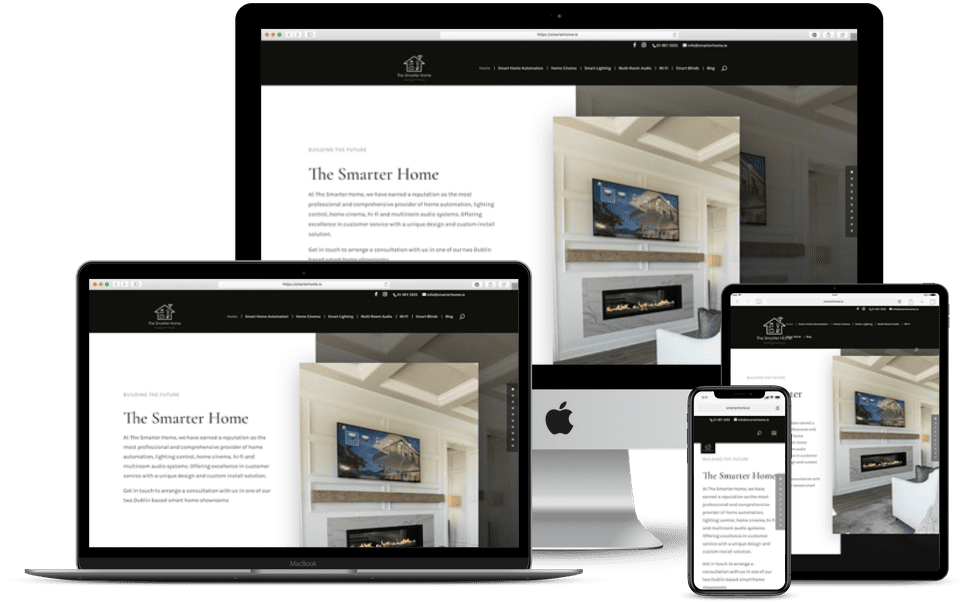 The Smarter Home
The home technology specialists in South Dublin, The Smarter Home were previously operating online from a Squarespace Website but needed greater control, flexibility, to move on from a subscription service site.
Their whole new look was a makeover that's more befitting of the brands they're agents for.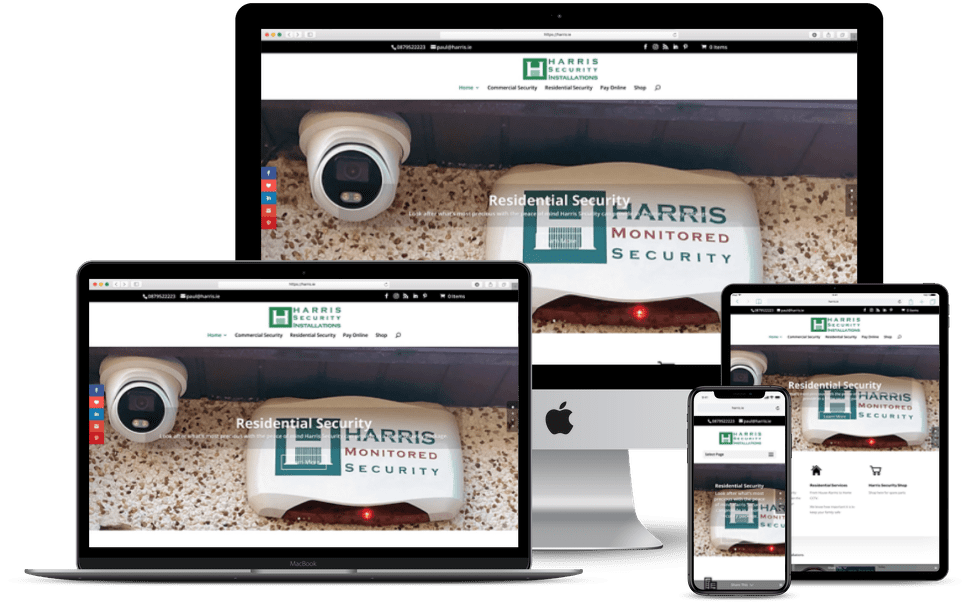 Harris Security
Dunshaughlin-based Harris Security is a long established professional security company catering to both the residential and commercial sectors for many years with a reputation for excellent service and quality workmanship.
We were delighhted to update their online presence.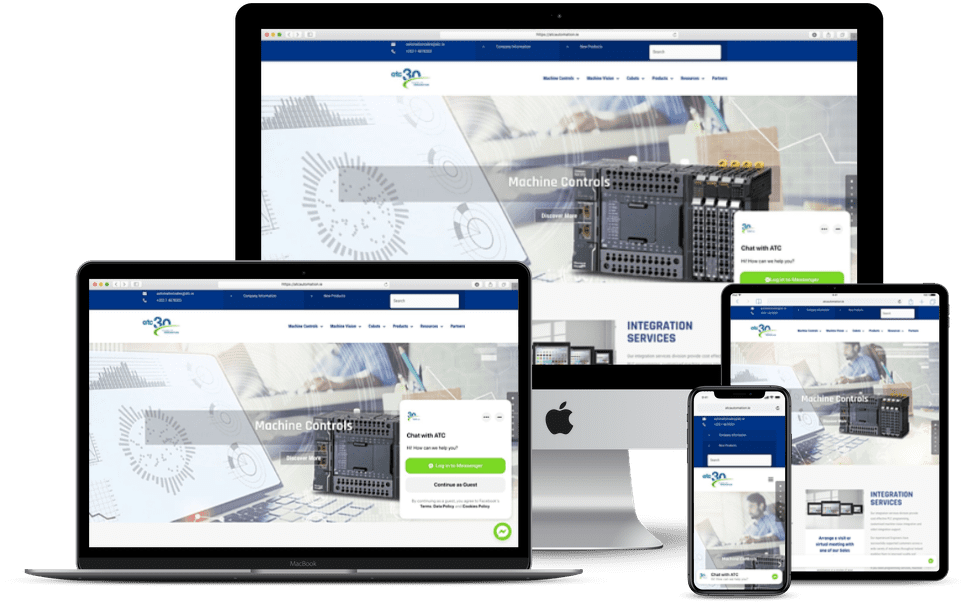 ATC Automation
One of Ireland's leading Automation specialists, ATC Automation are sales agents for a number of high profile technology brands. This site reflects the industries and products they deal with.
This is quite a departure from their previous site (which we also designed) and it works.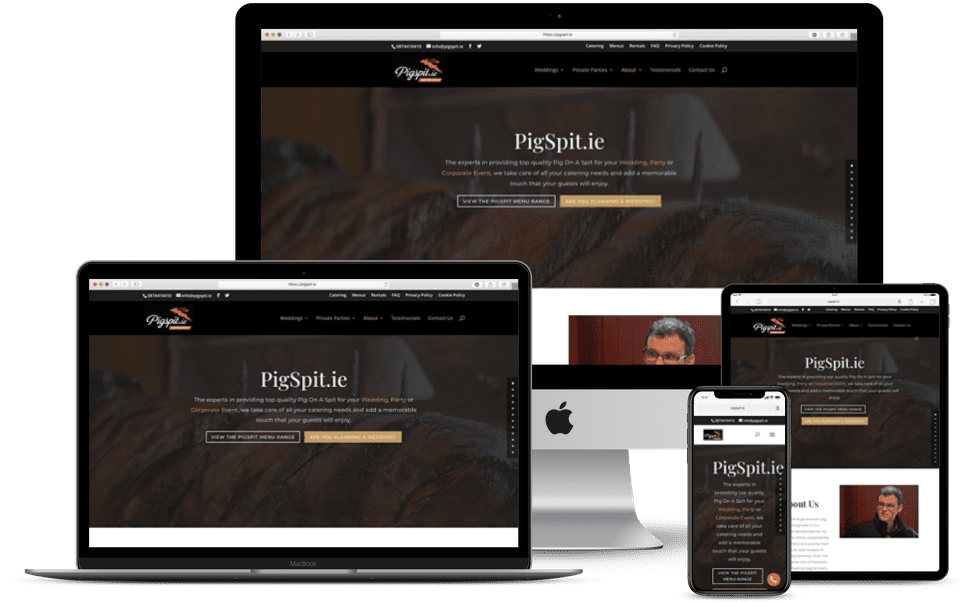 PigSpit
Based in County Louth, when we were first contacted by PigSpit they had a very simple but ineffective website that didn't even begin to showcase the quality of their catering service.
This was a transformation we were delighted to be involved with.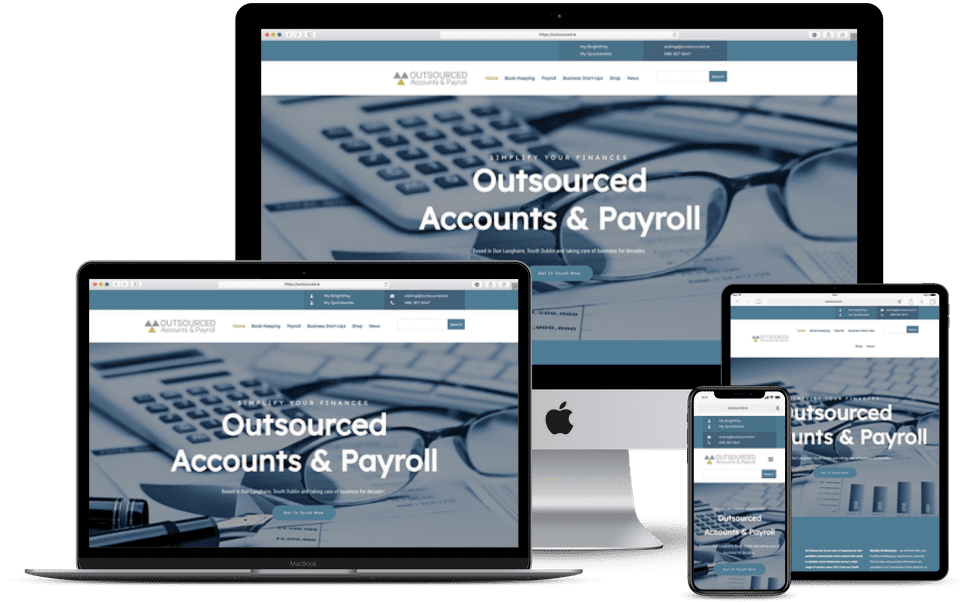 Outsourced Accounts & Payroll
Based in Dun Laoghaire, Do Dublin the team at Outsourced Accounts & Payroll wanted a simple but effective presence on the web with the option for clients to purchase specific packages.
A simple ecommerce site, this one has received a lot of positive feedback as it does exactly what it promises.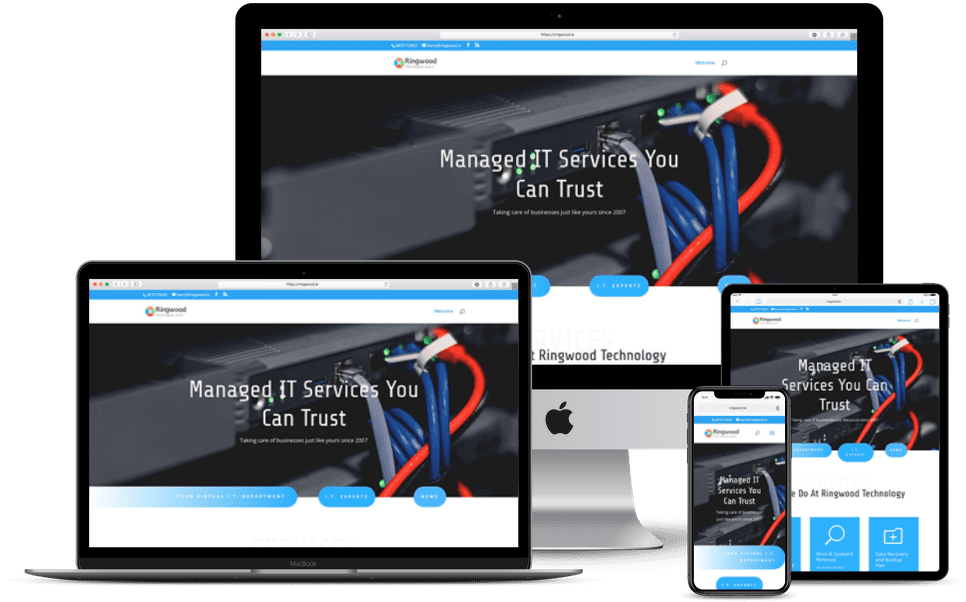 Ringwood Technology
Based in Goatstown, South Dublin the service provided by Ringwood Technology tends to be bespoke for each of their clients hence the need for a simple site that shares a synopsis of their offering at a glance.
This is a one page style that works for many businesses, quick to turn around too.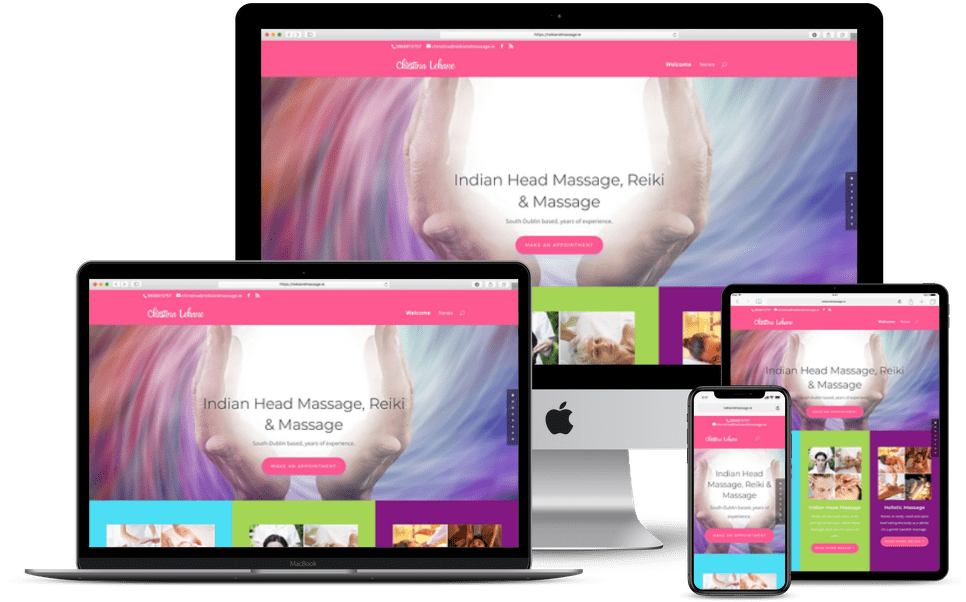 Reiki & Massage
This is a very feminine, colourful site that truly represents the owner's vision with colours and images that tell the story on a one page website that the business owner can manage and update at any time of their choosing.
Visually we think this one stands out.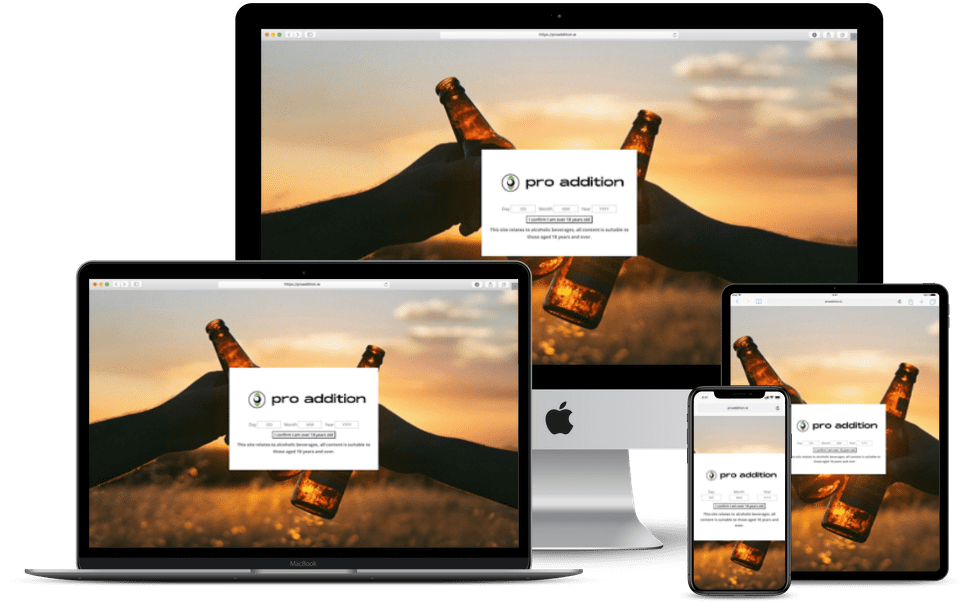 Pro Addition
Pro Addition offer a range of specialist craft beers, imported from across Europe and sold on through retailers, both the well-known high street names and independent off-licences.
Gated as required by law, this is simple in design and caters exactly for client demand.
WOULD YOU LIKE TO JOIN THIS LIST?
Get A Website You'll Love!
CLIENTS WE'VE WORKED WITH
Why Should I Go With WordPress?
WordPress has been around since 2003 and as of November 2021 is powering 39.5% of all websites in the world, far ahead of every other platform available.
It's flexible, highly customisable and can grow with your business as you need it to also.
You're also in great company with some of the most well-known brands in the world choosing it as part of their business, read more about that at https://wordpress.com/notable-users/
How does pricing work?
Every web project is as unique as the business itself so our approach to WordPress Web Design is to evaluate your needs before we give you a price so that we can determine you're paying for what you need as in an industry where prices vary widely we think it's best to tailor the price for a project so the client is getting what they really need.
How quickly can I get my website live?
A client will be at the heart of content creation, it is your business after all.
Generally for a brochure website (one without a shop) it's text or photos with possibly videos or downloadables so these tend to take less time.
With ecommerce sites there are many variables not least the product line you plan to sell online, we have however a process to help you get organised for this though.
Client input will always be required but where you don't have the time or you'd prefer to have somebody else write the copy that's something we're happy to assist with too.
For every web project we'll outline a provisional schedule that fits with your workload, something which will be discussed in our first  meeting.
What if I don't have text or photos?
Don't worry, we help clients with this all the time and have written copy for websites in a lot of very different industries.
We can recommend some super photographers if you need one, we're also happy to arrange stock photos from reputable sites licenced for you to use if the requirement or need isn't there for a photshoot.
If you decide to do the photos yourself we have some guides to share that will ensure you get the best option for yoru website.
How do I manage the website?
You will get full training on completion of website, recordings and tutorial videos can be arranged also so that you're never on your own.
30 days support is included upon completion of your site and for those who would prefer to have somebody manage it long-term we can arrange packages that take the headache out of marketing or technical support.
One of the huge bonuses to WordPress is that it is very user-friendly but it really does depend on your first experience behind the site so where it's needed we'll train several members of the team or arrange the training over a couple of sessions minimising any overwhelm.