Over the years I've tried a whole lot of very different apps for business and one of those over every other has become a tool that I use multiple times every day because it's transformed how we work in Marketing and indeed, for many in Business.
Canva launched in 2013 so it's not yet even with us a decade yet and it's become a powerhouse that boasts 60 million monthly active users, all of whom are transforming their business every day in all sorts of very different ways.
As a particularly active user myself (I got a 4,500 design badge from them recently!!), I was delighted to be invited to become what's known as a Canva Champion, a group of users who champion Canva in their mission to empower the world to design.
So, what does this mean for those of you reading about it here at The Marketing Shop?
Well, over the years I've designed materials for clients in a wide range of industries and there isn't one that's beaten me yet. I know the tricks and tips, the shortcuts, the lesser-known features, and how you can use it to simplify your workflow while more effectively managing your brand's presence online.
I've trained a lot of people over the years also on everything from creating their branding or designing a social media presence to impress right through to creating all of the materials needed for an online course and how video can be used in every business.
I now offer a range of programmes that are more effective 1:1 but can be arranged for a group too;
Canva For Beginners – exactly what you'd expect, ideal for those who aren't familiar with it or aren't fans of technology or software
Canva For Business – in this we're going to take a deep dive into some of the workflows you can implement in your business, an option that's more suited to may already be a little familiar with it but would like to make the best use of it in their business. In this programme we explore more advanced options, lesser-known features, third-party integrations, and implementing Canva across your business.
Canva Consultation – if you're using the app and there's something you can't quite get to grips with, we can book a once-off hour-long session to look at the issues you've got.
If you're interested in learning more about how Canva can transform your Content Marketing, Design, and Social Media, get in touch with me debbie@themarketingshop.ie to find out more or book a discovery call.
Meanwhile, for anybody who hasn't yet subscribed to Canva Pro, you can enjoy 30 days free access to Canva Pro by clicking on this link or the image below.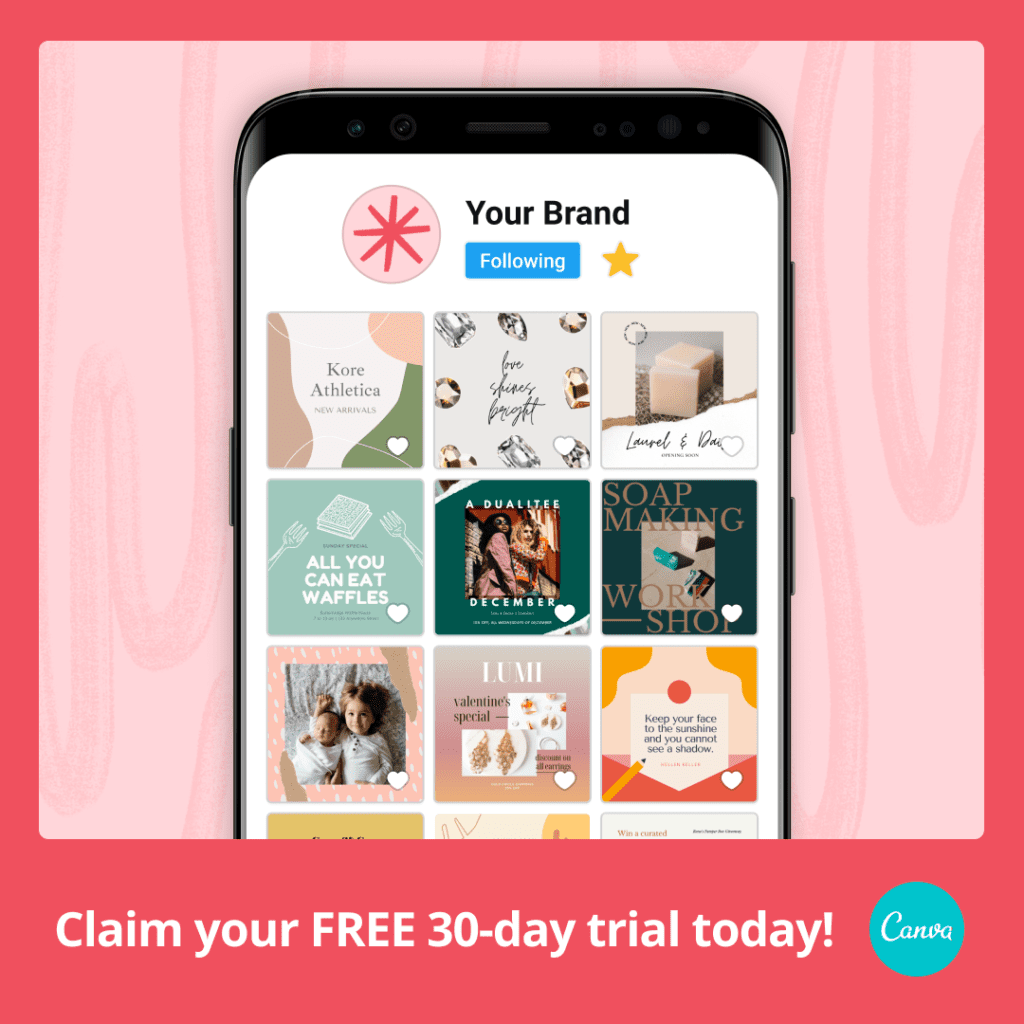 Debbie Ringwood is a Marketing Specialist with over 20 years of experience in B2B and B2C Marketing. She is a Graduate of the Marketing Institute of Ireland and the Digital Marketing Institute. She is a Linkedin Certified Marketing Insider, META Certified Community Manager, and Canva Champion.
Debbie supports, coaches, and trains businesses in Marketing, Social Media, Canva & WordPress along with her team, working with businesses at different stages of their journey.