As of today, 9th October it's just eleven weeks to Christmas Day. Lots of businesses are really organised and have moved on to planning for 2020 but for many it's very much still a work in progress for the festive season of 2019.
With this in mind we're going to share some tips here on our website and through our social media over the next ten weeks. In no particular order, these are reminders on what you should be thinking about as we move throughout the next couple of months.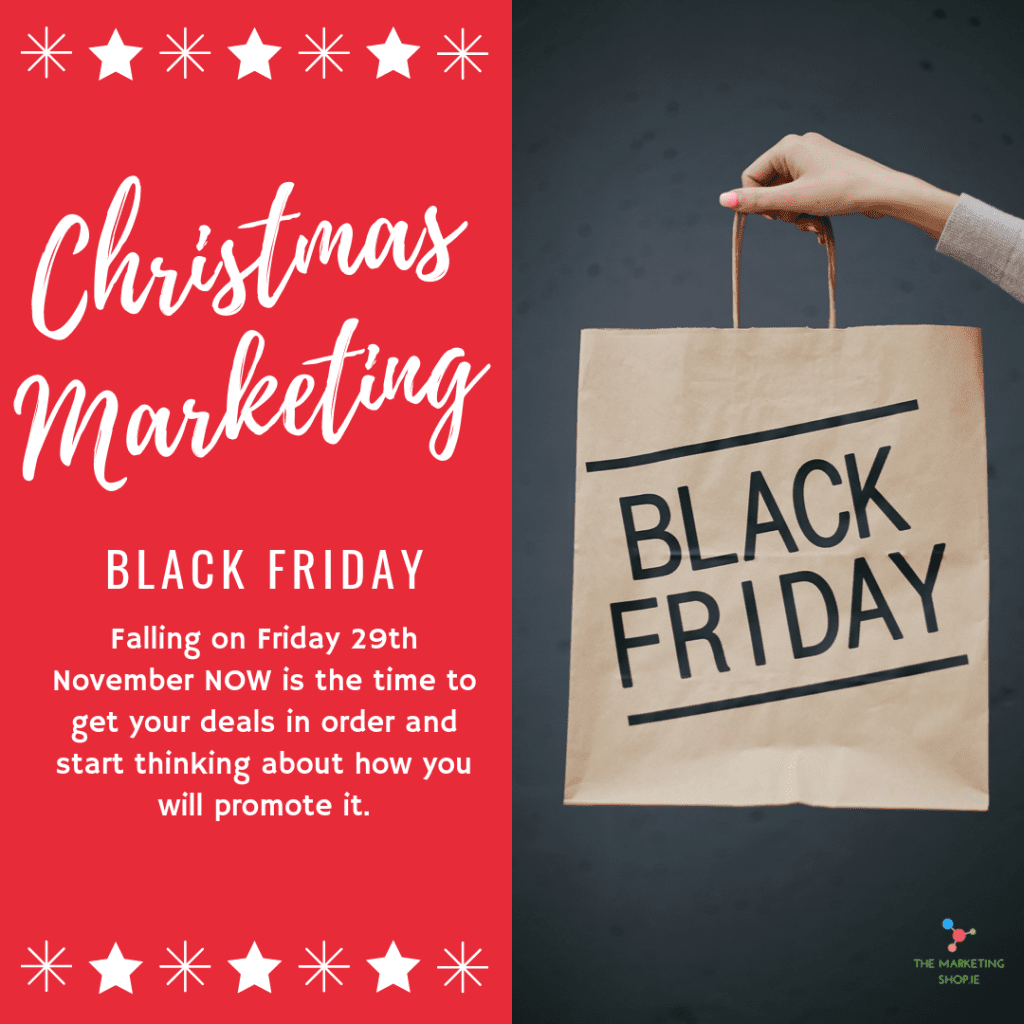 Today we're starting with Black Friday, falling on 29th November 2019. Think about the pricing, whether it's online and/or offline, how it will be implemented on your website or social media, whether you have graphics to promote your offering, stock levels, newsletters, printed materials.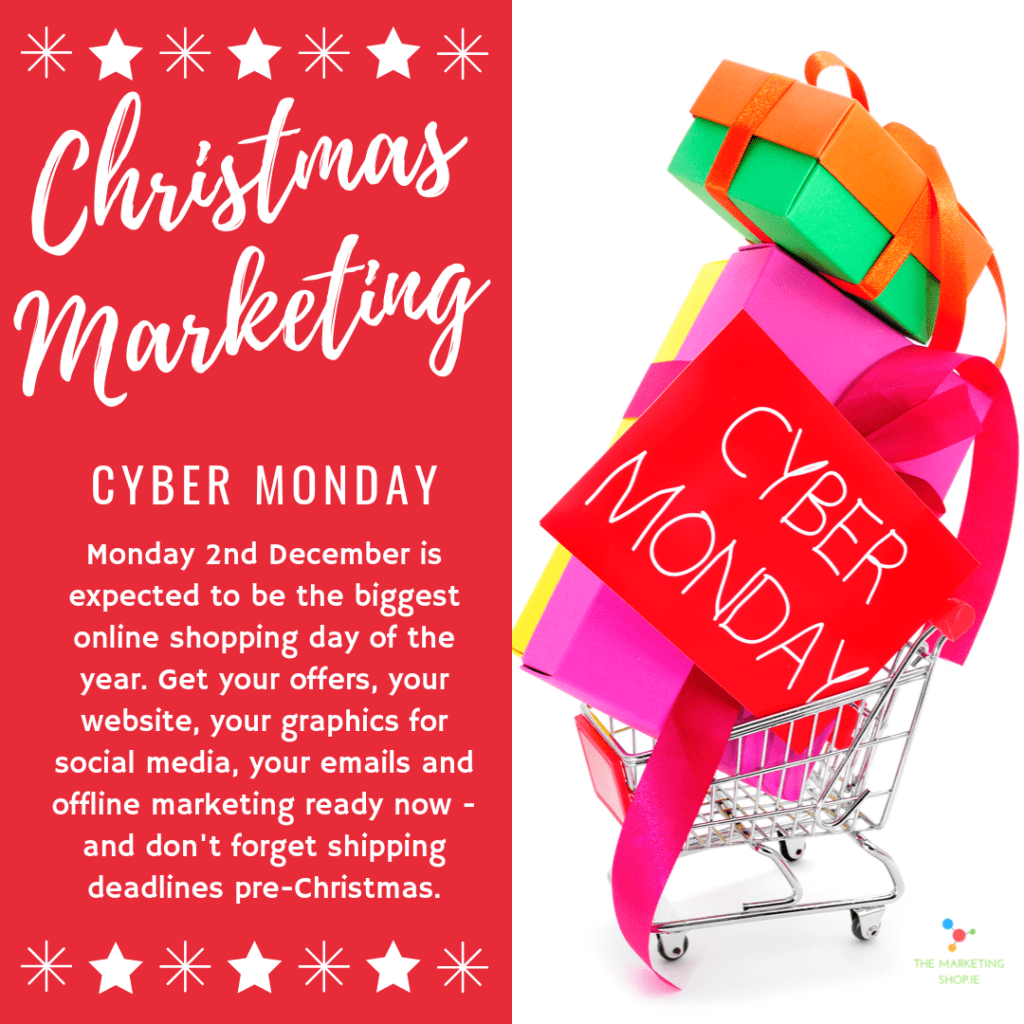 With people ever more aware of the benefits of shopping early, whatever business you're in think about how Cyber Monday can benefit you. At this time of year we tend to think more often about retail but realistically if you've got an online presence you can become involved in what's become one of the busiest online shopping weekends every year.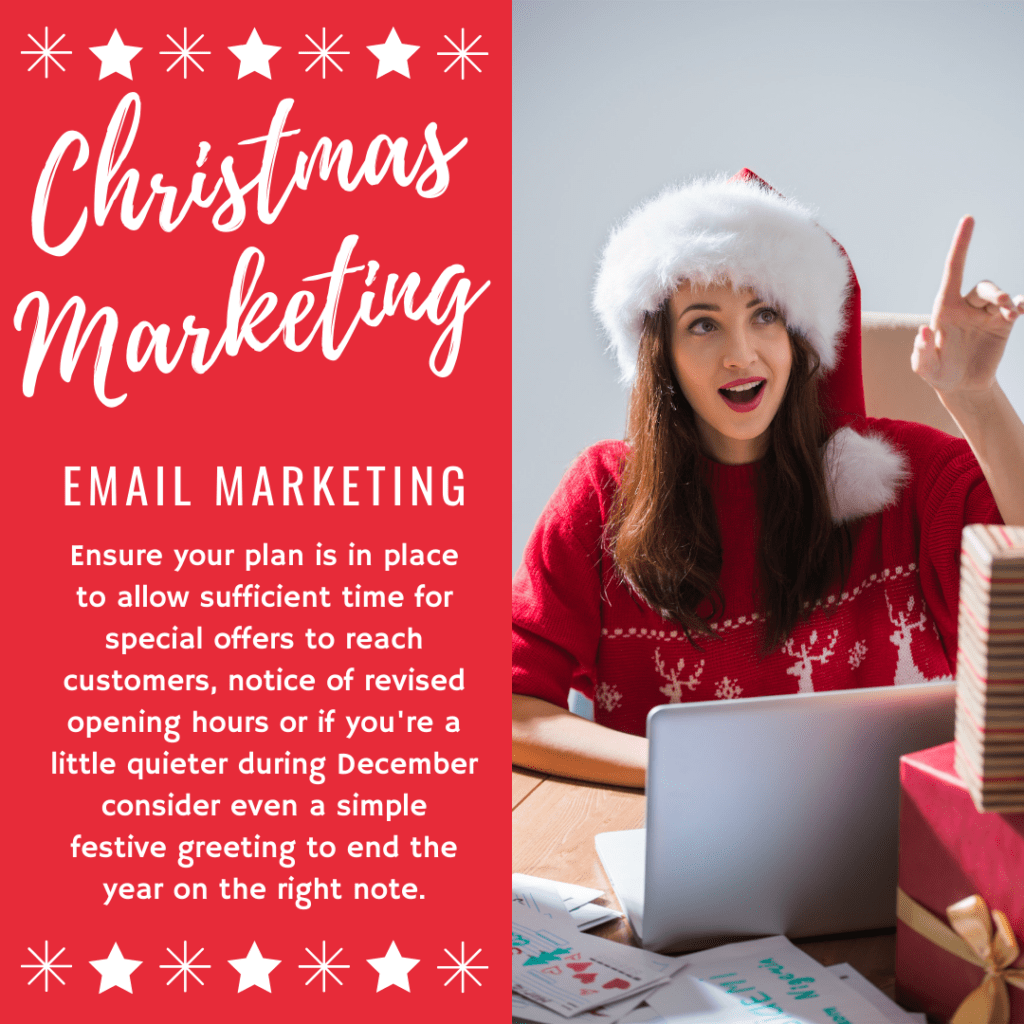 Email Marketing is effective all year round but whether you're a business using it on a regular basis or you prefer to send just an occasional or seasonal update, put a plan in place now. Ensure your list has been secured in line with GDPR and data protection legislation and be mindful of ensuring the message is right for the time of year. Whilst it's a peak time for retailers, for other businesses it can be quiet over the festive season so an overly strong sales message when somebody is getting ready for the Christmas party might be missed – it's all about being appropriate for your business and that of your customers too!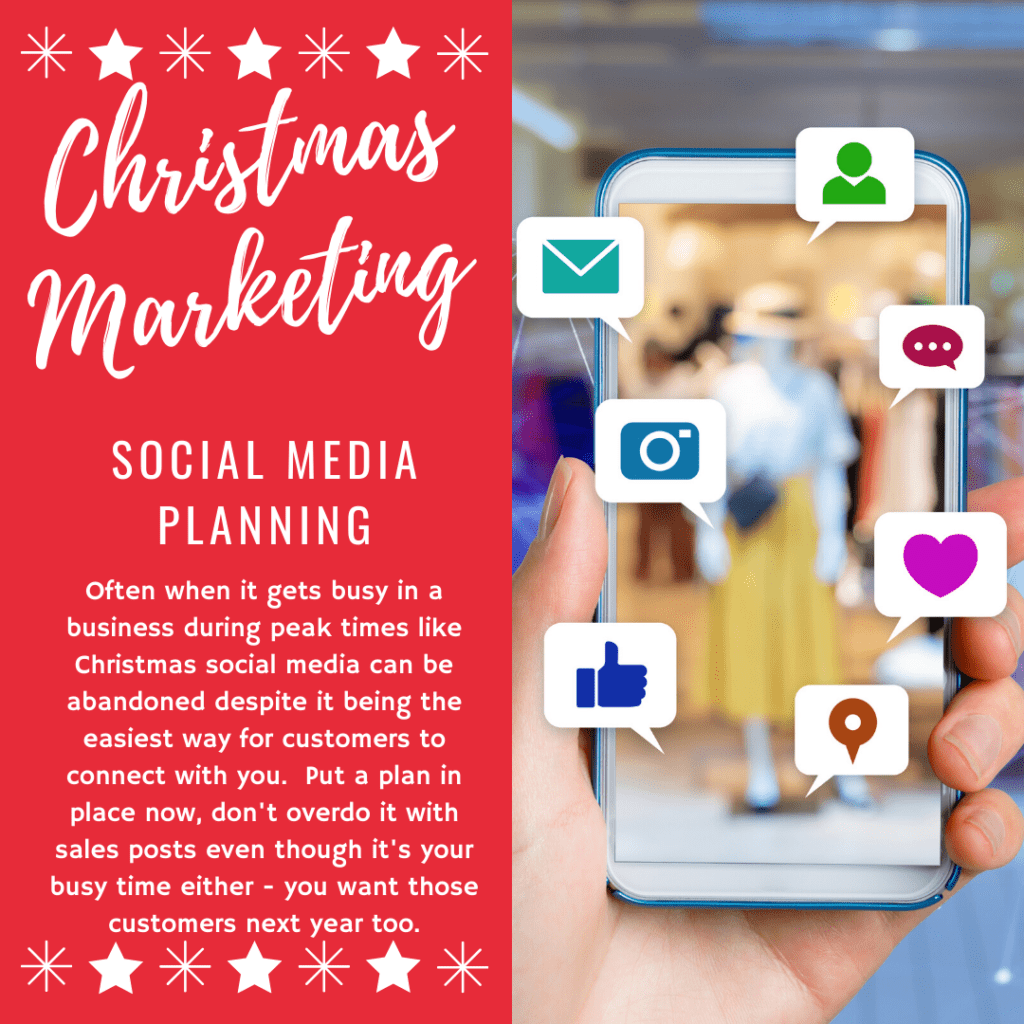 The latest reminder or tip if you prefer that we're sharing in relation to Marketing this coming Christmas relates to Social Media. We all know that the priority is dealing with the customer in front of you but quite often you see social media channels a little quieter than normal despite it being the busiest time of year for many, especially those in retail. You may not have quite as much time on your hands as normal but make a plan to ensure you know who's taking care of social media, that somebody is following up on comments or messages and that your customers are kept informed on what's happening.
We'll be adding to this post every Wednesday, if you find yourself struggling with inspiration or a little short on time to get planning for Christmas get in touch with us, call Debbie at 087-2785818 or email debbie@themarketingshop.ie for help with Marketing or Social Media for Christmas 2019 and beyond!
Debbie Ringwood is a Marketing Specialist with over 20 years of experience in B2B and B2C Marketing. She is a Graduate of the Marketing Institute of Ireland and the Digital Marketing Institute. She is a Linkedin Certified Marketing Insider, META Certified Community Manager, and Canva Champion.
Debbie supports, coaches, and trains businesses in Marketing, Social Media, Canva & WordPress along with her team, working with businesses at different stages of their journey.