Christmas appears to start earlier every year, once it hits 1st November all signs of Halloween disappear and it's full-on festivity! We've put together a selection of Christmas and Black Friday Marketing Tips you can use in your business, there should be something on the list to work for most industries. Even where Christmas isn't a peak trading period for you it's important to reference it, if not for your customers but for employees as we head towards the end of another year.
Get The Decorations Up – if you're in a retail unit you've probably already got this in place since the beginning of November. If however, you're trading from a location that isn't public whether that's a warehouse or a spare bedroom, pop up a few decorations and share some snaps or get your festive banners in place on social media. Every other sale you pick up for birthdays or other events is of course important but show that you're embracing the festive spirit even if like many it feels a little early for you personally.
Special Offers – over the past few years more businesses and indeed, shoppers, moved online. That means more opportunities for people to purchase from across the world but at the same time, it means there's more competition too. Sometimes you won't have a choice in terms of the shops your clients choose, if it's a branded toy or bike for example that a child wants there may be specific sites only that can be used. However, be mindful that where possible people are keen to support local businesses so make sure when you think of where you share special offers that you think locally too – leaflet drops or window displays are always cost-effective. One thing to be mindful of is that if you're going to offer a special offer make sure it's a genuine offer, if it's 10% off let that be 10% off the regular price because many businesses have been challenged on price and whether offers are genuine and really in the midst of your Christmas trading hours you don't want the stress of dealing with a challenge like this particularly if the person who queries it is on social media!
Network – explore groups online that will allow you to showcase your business for Christmas. Shop In Ireland on Facebook is one group in Ireland, I'm sure there are lots of others offering opportunities on or offline or even both. If you aren't a regular networker on social media you might not realise that there are many business groups on the various channels, some of these have promotional opportunities or posts too and one that we suggest is WhatsWhat.ie who have a vibrant online community on Facebook, a quick search or even ask fellow business owners might bring up some more ideas.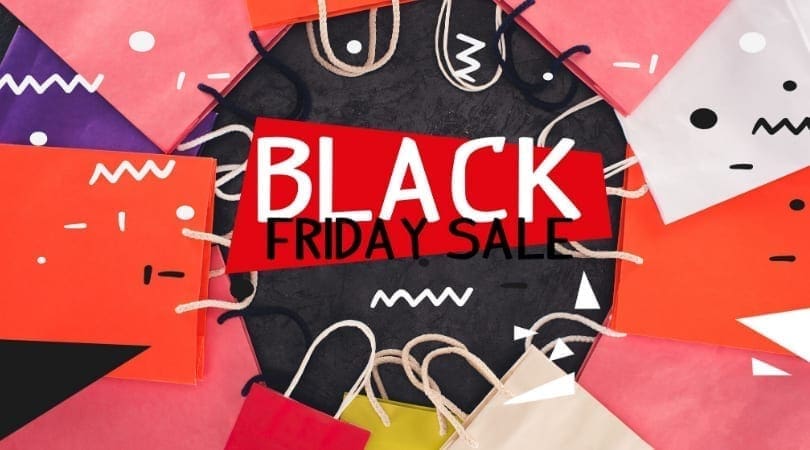 Black Friday – whether you're a shopper or a seller you'll already be aware offers are underway and while it's been a prime date for sales for several years now, with people spending earlier it's become one of the busiest weekends when it comes to retail each year so don't hold off for December. Get some graphics together (Canva is amazing for this, enjoy 30 days Canva Pro for free if you don't have it!), Make sure you have your offers in place and have the team on standby as this is a time many will be scrolling through their phone with credit card on hand ready to shop so you should do all you can to reach them. If you're not using paid ads on social, this would be a great time to try some.
Cyber Monday – this is a continuation of the Black Friday event which has now evolved into several days or in some cases a month with many Black Friday offers already available, Cyber Monday was for many years a date the web got its share of business from those who were all shopped out with retailers. In recent years, however, behaviours changed and for so many a lot of their shopping now takes place online. It's not getting the same coverage as in recent years but there are opportunities for web-exclusive special offers for, or those who don't hit their peak business season over the festive season, this could very well be a chance to target people with products or services for the new year.
Use Your Email List – email marketing has grown since the pandemic hit, there are an estimated 4 billion daily email users and it's thought that every $1 spent generates $38 in revenue (check this post for some more amazing email facts!) so if you have a list you should be using it. Educate your clients on your offering, inform them of your specials but make sure it's a legitimately sourced list and that you have permission to email them. If email isn't something you currently use in your marketing, request a discovery call with us to discover how it can work for businesses of every size, we've worked with lists from 0 to 100k!
Explore New Opportunities – Christmas markets spring up each year so make sure to look at community groups or business associations and organisations in your area, you just never know what's out there – as a buyer and not just a business. Remember, when you're trading online your customers can be anywhere in the world but ensure you're good for delivery dates, customs, etc if you're venturing further afield than usual. Where you're using eCommerce platforms such as WooCommerce on WordPress you can adjust settings to ensure that products aren't available in certain locations at all or after certain dates just to ensure you avoid any disappointments with customers.
Facebook / Instagram / TikTok ads – these are wonderful opportunities for business and while there are lots of options available in terms of choosing your audience or re-targetting people who have already engaged with your site or account, when time is tight and you just want to reach people quickly there's a boost button below your post that makes running ads very simple on Instagram or Facebook. You generally won't get as good value if you use this option which is why the better option for the long term is Facebook Ads Manager but sometimes you just need to get an ad out quickly and this will do the job. With TikTok ads are very simple to implement and you don't have to be actively posting to TikTok either to advertise, learn more at this link And if you haven't yet got a plan in place for TikTok, find out in a post from our blog why you need to be wondering Is It Time For TikTok Training In Your Business?
Social Media Real Estate – cover photos on your various accounts can be updated to reflect offers, new products, opening hours, or even simply your festive greetings. Make sure to use them, if you don't have the skills to come up with a graphic your own photos will be more than enough, or use ours, download seasonal templates created by The Marketing Shop on Canva at this link.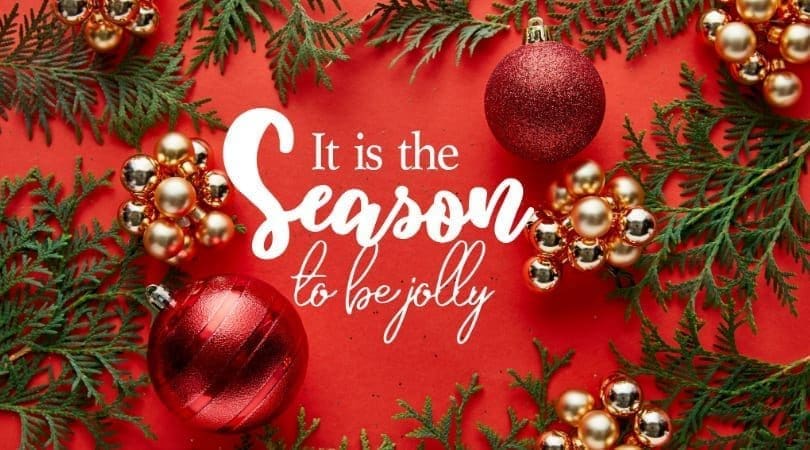 Christmas Graphics – having branded graphics or videos that your clients have come to recognise can make a significant difference to your online audience, if you're going this route we advise getting them ready at the earliest possible date so that you're not sitting over a computer in the midst of a busy day trying to be creative. If you're not inclined to sit at a computer to create graphics, we have limited availability this side of Christmas if you're quick!
A Plan For Posting – something that happens frequently, particularly when there isn't one designated member of the team to take care of social media, is that the posts are thought of as the last thing in the day. For many businesses their audience will be online late in the evening but I know I'm not the only one who sees posts appear late at night when you just sense that the business owner has finally got a few minutes free to update on their offers even if it is bedtime for many? Pick one member (or more if you're exceptionally busy online) to take care of social media even if it isn't part of their normal job. You want to ensure somebody is dealing with customer requests or if it happens complaints effectively and efficiently. And if you'd like to get really organised, this planner may well be what you need.
Update Your Website / Trading Hours / Delivery Dates – in the past few years, people updated their websites as the world moved online, as we moved back to normal that attention to detail may for many have eased a little. Review any details that are relevant to how you trade or ship products in the run-up to Christmas ensuring details such as the last date for posting are taken into account. If you won't have customer support available for a period over the festive season it's equally important that people are aware of this, this also applies to people who are selling online and might simply be closed for the holiday season. Generally, we would recommend a dedicated blog post that can encompass a Christmas greeting for the last days of pre-Christmas trading because even if you're off work for a couple of weeks there's a pretty good chance that you'll still have visitors to your website.
Holiday Greeting – always end the year with a seasonal greeting of some sort, I always encourage this for the last day of trading – do you really think more of a local business that's closed for two weeks popping up to wish you Merry Christmas on the big day? Whether that's a video from an owner or somebody on the team, a graphic or just a simple few words of text to thank people for their custom and wish them well over the festive break, it's a pleasant way to end the year for everyone.
This year it's great to be back to normal and a bit of time getting that marketing in place and automating anything you can long in advance of your busiest days will help with the stress levels!

Debbie Ringwood is a Marketing Specialist with over 20 years of experience in B2B and B2C Marketing. She is a Graduate of the Marketing Institute of Ireland and the Digital Marketing Institute. She is a Linkedin Certified Marketing Insider, META Certified Community Manager, and Canva Champion.
Debbie supports, coaches, and trains businesses in Marketing, Social Media, Canva & WordPress along with her team, working with businesses at different stages of their journey.