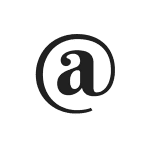 Email marketing is something we're huge fans of here at The Marketing Shop, it's been around longer than the social networks and in many industries is more effective than all the effort required for creating content and managing a number of social media channels.
However, despite the low cost involved and the fact that most email programmes are quite user-friendly it's surprisingly not an option many small businesses use and often that's because they don't know where to find a list.
In today's post we're going to give you five examples of places you can find subscribers legitimately – buying a list or borrowing one from another company are not options you should ever consider but we'll cover that in another post.
Your website – do you have a sign-up form on your site?  At the design stage it will involve very little extra work for your web company and if you've got an established site it shouldn't be too difficult or costly to add at a later date. Make sure it's easy to find, available throughout the site and that you don't overly complicate the process – name and email should be mandatory, it may be nice to obtain other data but you can put people off too so make that optional.
Your email signature – just about every person in business has their own email account whether it's an official domain for your company or you're using an option like outlook or gmail.  In every system you should have the option to include a signature where you might include your phone, email, website and social media links but consider including a link to a sign-up form for your email list there too.
Your facebook page – if you've got a facebook page where there are tabs for likes, photos, reviews, etc you can customise one to become your email sign-up form.  Most of the email programmes will provide a relatively simple means of doing this which might just take minutes.  Our preferred option here is Mailchimp but there are numerous other options available at little or no cost also.
Ask your customers – if you have an offline presence why not ask your customers for their email?  Customer reviews are valuable for every business so why not leave a simple form readily available for customers where they can subscribe to your newsletter for special offers, events, etc.
Offer something of value – offer your customers an eboook with tips that they'll find helpful, a discount code for a product or service you provide, incorporate it into your shopping cart (make it optional not mandatory!).  Keep it simple, in order for them to get whatever it is you believe will be of benefit the minimum you want from them is an email address, after that you're free to try to market your business to them.
There are many other options also but for today we're just offering a small sample of ideas to get you thinking.
Debbie Ringwood is a Marketing Specialist with over 20 years of experience in B2B and B2C Marketing. She is a Graduate of the Marketing Institute of Ireland and the Digital Marketing Institute. She is a Linkedin Certified Marketing Insider, META Certified Community Manager, and Canva Champion.
Debbie supports, coaches, and trains businesses in Marketing, Social Media, Canva & WordPress along with her team, working with businesses at different stages of their journey.